An Updated Wardrobe for Student Teaching
Hello everyone!  I have finally finished updating my wardrobe for student teaching.  It was quite a process – one that was definitely difficult, but also fun!  Shopping can definitely be frustrating.  Shopping on a budget can be harrowing – but it doesn't have to be.  I started shopping about a month ago, adding in a few pieces here and there to spread out my spending.  If you're still a student, I recommend asking for "teacher appropriate" pieces for birthdays and holidays so that you won't be overwhelmed when you start teaching.
Although I did have some pieces, my wardrobe was definitely in need of a lot more conservative clothing.  It's actually shocking how many women's pieces only come in low waist, low cut, tight fits.  It will take effort for you to find appropriate, affordable, and high-quality clothing.
I mainly shopped at Gap, Old Navy, Banana Republic, Ann Taylor, and J.Crew Factory.  Old Navy and Gap have reasonable prices to begin with, and seem to have online promotions weekly – I got everything between 25-40% off.  Banana Republic, Ann Taylor, and J.Crew Factory are a bit on the pricier side, but everything I bought was on sale – 60% off Ann Taylor and 40% both J.Crew Factory and Banana Republic!  I also got items at TJ Maxx, Marshalls, H&M, American Eagle, and DSW.  A good teacher-friend of mine recommended signing up for sale emails to keep track of sales (thanks Jenna!).  Overall, I spent somewhere between $500-$700.  That does seem like a lot, but I believe it's best to invest in better clothes rather than having to replace items frequently.  I did buy a few bargain pieces, but tried to pay attention to quality rather than quantity.  Check out my Polyvore collection here!  It has many of the actual items I bought.
Please note – this is a wardrobe update, not a complete wardrobe overhaul.
The Items
There are several KEY pieces that every teacher should have.  Clothing must be comfortable, durable, appropriate, and fun (but not distracting).  A tall order!  I've found that the best way to make the most out of each piece is to look for layering items – cardigans, lightweight button-downs, and fun shirts!  This way, you'll be able to mix-and-match your wardrobe to keep it fresh AND be able to adjust to constant temperature fluctuations in the building.
Cardigans. I bought a few different colorful cardigans.  These go with absolutely everything – over dresses, with pants, and paired with skirts.  This is probably the most versatile item out there.  I paid between $10-$40 for each.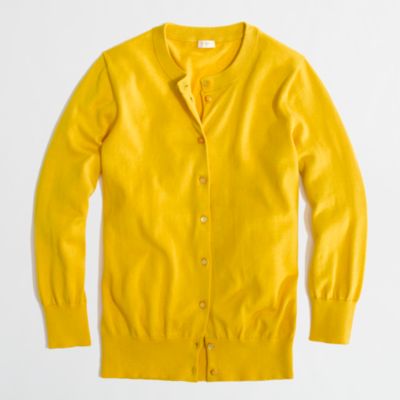 (from left: Gap, J.Crew Factory, Old Navy)
Layering Sweaters. These are perfect for autumn and winter – they can be worn alone or with a shirt layered underneath.  I've found Gap's LuxLight and Eversoft lines are amazing – soft, lightweight (but warm), and affordable.  I bought muted tones like black, grey, and navy.  I plan on layering them over fun, brightly colored oxford shirts.
(from left: Gap Eversoft, J.Crew Factory, Gap LuxLight)
Oxford Shirts. Oxford shirts are awesome for layering underneath sweaters, blazers, or on their own!  There is nothing more classic than a crisp blue oxford shirt and khakis.  I know many women have difficulty finding button-up shirts without the dreaded button-bust gap.  A few solutions: buy a size up and have it tailored to fit, layer under a sweater, use fashion (double-sided) tape, or use a safety to pin to close it up from the inside.  I chose many ultra-lightweight options, since I usually like wearing these with sweaters.  My favorite look is a simple black sweater with a light green oxford popping out underneath.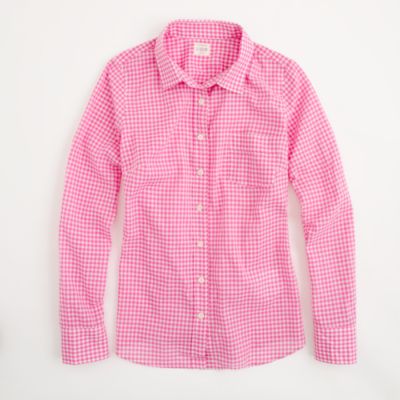 (from left: J.Crew Factory, Old Navy, H&M)
Dresses. An entire outfit in one piece!  Dresses are the ultimate time-savers for teachers, and are always polished.  These can also take you from day-to-night effortlessly – from morning meeting to open house night.  The one thing you must be aware of is length – teachers should wear dresses no shorter than 3 inches above the knee (knee length is best).  It's up to you if you want to wear stockings.  Thank Kate Middleton for the classy comeback of nude stockings!  Dresses are perfect in a pinch – like a last minute parent-teacher conference.
(from left: Banana Republic, Ann Taylor, Ann Taylor)
Pants. The "death" of a student teacher is wearing jeans.  Even if every other teacher wears jeans, remember – you don't have a job yet.  I know that some grad programs even forbid their student teachers from wearing jeans.  I say it's always best to be overdressed than underdressed – just make sure you can move around with the kids!  Luckily, there are pants that are just as versatile as jeans that look much more professional.  Ladies, I give you the classic black pant and the timeless khaki.
(from left: Gap, American Eagle, Loft)
Skirts. As with dresses, skirts need to be an appropriate length.  Comfortable pencil skirts are great for a professional school look.  TJ Maxx and Marshalls have tons of skirts that range from $12.99-$49.99 – I got two for less than $35.  A-line skirts are also great!  I'm still on the look out for good a-lines.
(from left: Gap, Old Navy, Loft)
Jackets. Teachers should have professional jackets to complement their professional wardrobe.  A great sheath dress and heels will look dumpy if you pair a fleece jacket over it.  In the fall, I switch between using a cardigan, blazer, trench coat, and peacoat, depending on the unpredictable temperatures!  I like my jackets to do double time – my trench coat is also a hooded rain coat!  You can't go wrong with a long khaki or black trench/peacoat.  Again, I've found all of my favorite classics at TJ Maxx – specifically a Calvin Klein khaki trench ($50) and a Michael Kors black trench ($100).  These are investment pieces – I would strongly advise against Forever 21 or LoveCulture imitations.
(from left: Calvin Klein trench, Michael Kors peacoat, Gap blazer)
Accessories. I personally like accessorizing with summer scarves.  I'm not much of a necklace person, and scarves can pull together the entire look.  I switch between oblong, square, infinity loop, and shawl scarves. Summer scarves are perfect because they are light enough to wear all day long.  I have one trusty Michael Kors waterproof, stainless watch – this thing is durable and matches almost everything.  It is a bit heavy, but this line offers daintier options, too.  I also can't live with out simple "diamond" (read: cubic zirconia) studs.  There is no occasion too casual or too formal for a simple set.  Skinny belts are also an indispensable piece – use them with dresses or over cardigans for a tailored look.  And don't forget sunglasses for field trips, bus duty, and recess.  Cheap sunglasses are best – every teacher I've worked with has advised against storing any valuables in the classroom.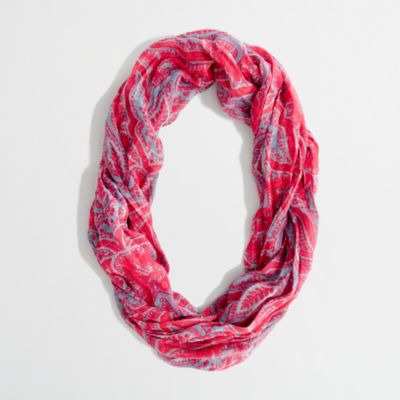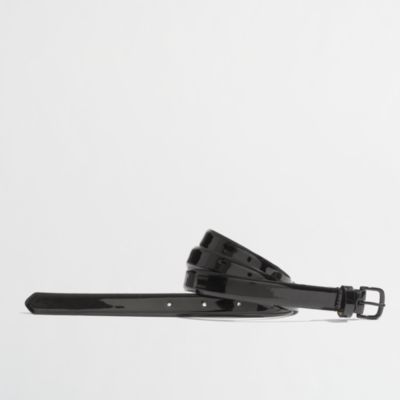 (clockwise, from top left: J.Crew Factory scarf, Michael Kors Bradshaw watch, Banana Republic studs, Banana Republic metallic headband, Francescas aviators, Francescas dinosaur studs, Banana Republic scarf, J.Crew Factory skinny belt)
Shoes. At the very least, you should have one pair of boots, one pair of pumps, and one pair of flats.  If you can afford it, shoes are great way to bring color into an otherwise muted wardrobe.  I personally think camel boots, nude pumps, and colorful flats are the essentials.  Oh, and nothing with too high a heel!
(from left: Etienne Aigner Chip boots, Nine West pumps, Zigi Soho flats, all available at DSW)
Transporting the Goods. Depending on your needs, a tote, backpack, or roller case will help you carry all those papers and books back and forth.  I personally think a tote looks best, but it's up to you!
(from left: Banana Republic Jenny tote, Oakley Status backpack, Staples expanding folding crate)
Invisible Pieces. Invisible pieces are those you wear under your clothes – mainly camisoles, undergarments, slips, shapewear, and t-shirts.  It is definitely important that these items fit you well – apparently many women unknowingly wear the wrong bra size!  I would recommend getting fitted (for free!) at Nordstrom's – friends in retail have told me this is the best place to go for a fitting (note: Victoria's Secret and Aerie sizes generally run small).  Gap Body has amazing affordable bras.  It's also important to have a week's set of undershirts – I personally like H&M tanks and camisoles (they run about $5-$10 and last about a year).  Gap's essential v-neck tee is my favorite basic t-shirt.
Discounts
Teachers are eligible for discounts at all kinds of stores!  All you have to do is show your teaching license.  Check out Gift Card Granny and Brad's Deals (hint: there are more than just clothing store discounts!).  You may also be eligible for special discounts through your union.
Students are eligible for lots of savings, too.  Most stores require a student ID (some will take your word for it).  Gift Card Granny and The Krazy Coupon Lady list many of them.  Ask your student services for a list of local discounts as well.
AAA members are eligible for TONS of discounts too!  I hate to admit that I had no idea about this when I started my shopping.  Check out their categorized database here.
Like I mentioned above, sign up for notification emails about sales at your favorite stores.  I get emails from Gap, Banana Republic, J.Crew Factory, and Ann Taylor, and let me just say that they are ALWAYS having sales.  Sometimes, only members of  the subscription lists get access, so why not?  If you're annoyed by excess email, you can always opt-out (side note: Gmail's new inbox sorts mail for you, so all your promotional emails are separate from business emails.  It's great, FYI!).
With designer pieces (such as the Calvin Klein trench or Oakley backpack), be sure to check eBay, Amazon, Overstock, and Google Shopping.  Many times, you can find the same exact pieces at much lower prices than at department stores and boutiques.
Best For…
Key Words
Here are some key terms (vocabulary, anyone?) to look out for when shopping.  Looking out for these cuts and fabrics will help you to buy comfortable, appropriate pieces.  eBay has a list of clothing terms and definitions.
Fabrics: LOOK FOR cotton, linen (watch out for wrinkling), wool, pima, merino, cashmere, silk, hemp, bamboo, modal, lyocell.  AVOID polyester, viscose, rayon, nylon, acrylic, acetate, teflon, permanent press, stain-resistant, wrinkle-free (these are all treated with chemicals); chiffon, denim, chambray, satin, tulle.
Cuts/fits: LOOK FOR crew neck, natural fit, a-line, pencil, boyfriend, boatneck, cardigan, pleated, boot-cut, pencil, knee length, sheath, maxi, peasant, straight-leg, tea-length, wrap, turtle neck, mock turtle.  AVOID ultra slim, skinny, back drape, v-neck (sometimes), bandeau, strapless, spaghetti strap, low-cut, cargo, chemise, corset, gaucho, halter, handkerchief, intermission length, hi-lo, mini, kangaroo pocket, sheer, keyhole, mermaid, peek-a-boo, puckered, push-up, romper, sarong, tapered, cocktail, tear-away, v-back, sleeveless, cap-sleeved, legging, jegging.
Overall, I'm glad I'm done (for now) with clothes shopping.  It took time and money to update my wardrobe, but I know that I will be confident when the school year starts.  Many times, your appearance is the first thing you are judged on, and teachers are constantly being judged!  It's important that you convey a professional image in every possible way that you can.  I think we can all remember at least one teacher who dressed in tight pants and mini-skirts – and we also remember what all the students would say about her.  Don't be that teacher!
Does anyone else have tips, stores, or general advice on building a teacher wardrobe?  Comment below if you do! 🙂
PSST! Need more help?  I rely on these resources all the time for wardrobe advice, ideas, and inspiration!  Hello Gorgeous, Capitol Hill Style, The Working Wardrobe, Cupcakes and Cashmere, Outfit Posts, Corilynn, All Things Katie Marie, Polyvore, and Pinterest.